Auchan
Convenient shopping anywhere, anytime!

Android, iPhone

Modern shopping has become much more enjoyable and advanced. After all, a mobile application has appeared for Android or iPhone. application notifies about new promotions, advertising brochures, shows bonuses and provides all kinds of discounts. Loyalty program allows you to save up to 60% on purchases in chain stores.

Saving with such an application has become even easier and more convenient. It contains all the necessary information on the presented trading network, which often helps to save not only finances, but also valuable time. Auchan Hungary always cares about its customers.

The application contains a purchase history. Each user can view statistics and understand how much he spends a month on a particular product. It is also possible to create a shopping list. With him, you will definitely not forget anything.

Discover the benefits that await you in the app
Coupons

- use discounts available only in the app. Access to a complete list of completed orders;

Catalogs

- newspaper review - easy, fast and always at hand;

Shops

- check opening hours, phone numbers, directions and other services, available in your store;

Balance

- balance check, the ability to search for the required products and goods with filtering by technical features.
Online Android and iOS apps have been released. Available for users of smartphones running on the Android or iOS operating system. It is not necessary to have a powerful gadget, the application requires a minimum of resources and works great on almost any device.
Android

Order food or other household items through the Auchan Online Store mobile app. We will deliver your order to Budapest and its surroundings, or you can pick it up in person at one of our collection points.
Key features:
Will we deliver to you? Check your zip code.
The delivery cost is up to HUF 1, but a maximum of HUF 699.
There is no value limit, you order as much as you like.
Delivery date booking up to the next day. Your reservation will last for 90 minutes.
Order modification by 9 pm the day before delivery.
You can save multiple shipping addresses so you can surprise your child or elderly parents with one shopping trip.
A separate category for customers with special nutritional needs (e.g. gluten-free, lactose-free, etc.).
Save a shopping list so you can get things you lose regularly.
Reorder previous purchases.
Promotion category for an overview of current promotions.
Auchan Card points will also be credited after your online purchases.
You can get more discounts by subscribing to our newsletter. You can subscribe in the app.
| | |
| --- | --- |
| Updated: | September 1, 2020 |
| Current version: | 2.1.24 |
| Requirement: | 5.0 и выше |
| Age limit: | 12+ |
| Languages: | Magyar, Angol |
| Size: | 12М |
| Installations: | 50 000+ |

Problems, questions? Tell us everything!
Online help
See information, download and always be aware of our offers! In the mobile app you will find super coupons, special offers and scratch cards, thanks to which you can save even more! Each of them is an excellent source of knowledge about promotions and current offers!
Auchan hipermarket akciós újság
Auchan hipermarket akciós újság
Auchan hipermarket grill katalógus
Auchan hipermarket akciós újság
Auchan hipermarket akciós újság
Auchan hipermarket akciós újság
Auchan hipermarket grill katalógus
Auchan hipermarket akciós újság
Auchan hipermarket akciós újság
Auchan hipermarket akciós újság
Auchan hipermarket grill katalógus
Auchan hipermarket akciós újság

Download the app from the App Store

| | |
| --- | --- |
| Updated: | the 25th of October 2021 |
| Current version: | 1.8.2 |
| Requirement for iOS: | 10.0 i wyższe |
| Age limit: | 4+ |
| Languages: | Magyar, Angol |
| Size: | 45,5 MB |
| Installations: | 300+ |

How to use the Auchan app?
Download the free app Supermarket Auchan from the App Store or Google Play;
Launch the app and select the store where you shop most often;
Register in the program and get discount coupons;
Show your discount coupon at the checkout and pay less for your purchases.
A handy feature of the mobile app is the purchase history view, where you can track previously completed transactions. The app can be used while shopping. After selecting the appropriate products, we activate our coupons and scratch cards, and scan the QR code at the checkout. As a result, we pay less for purchases.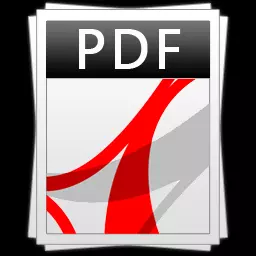 General terms and conditions
Version history
v 1.8.2 - 2020. 09. 03.
Bug fixes.
v 1.8.1 - 2020. 06. 16.
Display weight and piece limit
Bug fixes
v 1.8.0 - 2020. 04. 01.
Stability improvements.
v 1.7.4 - 2020. 02. 20.
Checkout timeframe validation fixed.
Possible problems
What's new in the new version of the application?
Application structure changed;
The logic of displaying shares has been changed: they have been grouped into one block, in which all shares are displayed;
Changed the purchase history, made clear receipts;
Various types of transactions and purchases are displayed;
Changed the main page of the application.
---
What should I do if I forgot my password?
Open the "My Account" tab and click "I forgot my password." Enter the email address you provided during registration and you will be sent a message with a link to reset your password. Follow the instructions in the message.
---
I have tried everything but still cannot login.
Contact us Call + 36-80 10-90-10. We look forward to your call every day from 9:00 to 18:00. You can also send an email to [email protected]
---
How do I choose my store?
Yes. Choosing a store is required when you first launch the application. We ask for this for your convenience. This gives you access to up-to-date information about your store - opening hours, newsletters, etc.
---
Are the prices of products purchased through the Auchan Online interface different from the prices of Auchan stores?
Prices for products purchased online may differ from our current store prices. Of course, this clause also applies to discount products. Some promotions available in the stores of Auchan Magyarország Kft. (Such as giving a gift product with a certain purchased quantity, ie 1 + 1; 2 + 1; 3 + 1) are not currently valid in the Online Store.
---
How do I find a product?
You have several options to find the products you want to buy: - The products are classified into categories (eg basic food),the products in the categories can be narrowed down in the list using the filters on the left side of the page. - With the help of the search engine, you can easily find the products you want and add them to your cart immediately. - In the "Promotions" menu, you can choose from the currently available promotional products.